E.L.Y.  Siding and Windows
As a leading expert,, E.L.Y. Siding Company takes pride in offering the best materials in siding, windows, and gutters. Since 1986, we have been dedicated to serving the needs of our customers each and every day. We are licensed and insured. The owner is on the job at all times and performs the services.

E.L.Y. Siding Company has a proven record of excellence in designing and managing several siding projects in Independence, Missouri, for over 30 years. No matter the size of your project, the experienced professionals at E.L.Y. Siding Company will plan, design, construct, and maintain your project.
E..L.Y. Siding Company was established in 1986. We are a family-owned business with owner on site for every project. We have many years of experience and we continue to find educational opportunities. We always keep our stuff up to date with the most current techniques and materials.

Contact E.L.Y. Siding Company to schedule a consultation. We offer free estimates and accept most major credit cards.

We proudly serve Independence, Lee's Summit, Kansas City, Blue Springs, Liberty, North Kansas City, Buckner, Grain Valley, Oak Grove, and the surrounding areas.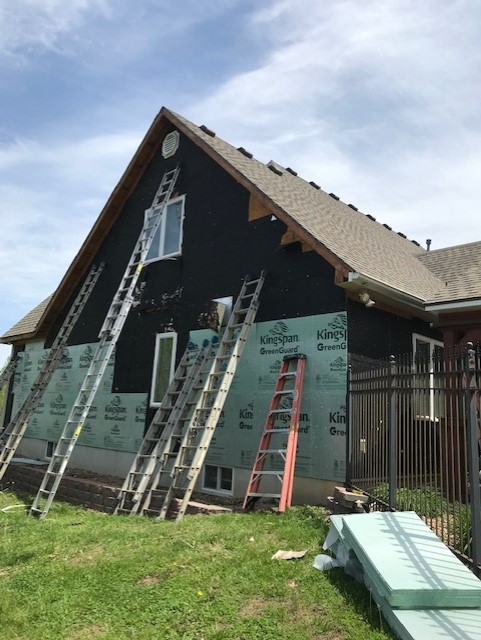 Scott Huffman
Ed has done work for us for many years. He has always done great work and shoots you straight. Highly recommended! 
Missy
They did an awesome job and split up the job into two to make it more affordable for us to do. I highly recommend them. 
Virginia DeBoard
We are fully licensed and insured, giving you peace of mind that your project is done by qualified professionals.
Ginger Scharnhorst 
You guys are awesome!!! 
John Lucito
Excellent work. Didn't mind that I watched and talked to them while they worked. We'll definitely use them again when we are ready for the siding. Highly recommend !!! 
Brenda Smith
I would highly recommend E.L.Y. Siding.They are very knowledgeable of the product they sell and it's installation. Our home has stunning curb appeal.We loved working with them. 
Our Guarantee
We guarantee that our staff that works in your home or business have gone through extensive training and will be knowledgeable and experienced in all aspects of service.  From initial consultation to selection, install and completion, we're with you every step of the way.