We Provide Siding Companies Blue Springs Missouri
E.L.Y. Siding –  Quality Siding Companies Blue Springs Missouri on your home for over 30 years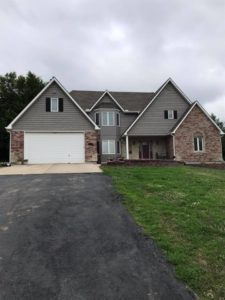 As a leading expert,, E.L.Y. Siding Company takes pride in offering the best materials in siding, windows, and gutters. Since 1986, we have been dedicated to serving the needs of our customers each and every day. We are licensed and insured. The owner is on the job at all times and performs the services.
E.L.Y. Siding Company has a proven record of excellence in designing and managing several Siding Companies Blue Springs Missouri projects. No matter the size of your project, the experienced professionals at E.L.Y. Siding Company will plan, design, construct, and maintain your project.
Count on Us for Siding Companies Blue Springs Missouri
Aluminum Siding is a lightweight, durable application with a clean lines look to add to your curb appeal.  From stock colors to custom painting to match your desired result, aluminum siding is fire and water proof.
Vinyl Siding is an environmentally friendly option that retains it's color, is mold and mildew resistant.  If you're looking for a low maintenance siding – check out the various styles available to you.
Steel Siding is the most durable.  It can withstand strong winds and for all you baseball fans – it even takes a ball well! Steel is also fire, insect and decay resistant and does not lose it's color.
Gutter Clean Out – let us do the work for you.  Having your gutters professionally cleaned in both the fall and spring are a simple way to help keep your foundation from absorbing too much water and cracking due to soil abatement.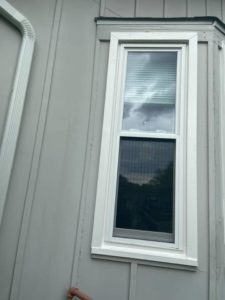 Ensure proper fit with our professional Window Installation.  Our experienced staff take pride in installation practices that last.
Today's Window Replacement not only adds to the value of your home, they are more energy efficient, saving you on your utilities.
We guarantee that our staff that works in your home or business have gone through extensive training and will be knowledgeable and experienced in all aspects of service.  From initial consultation to selection, install and completion, we're with you every step of the way.
Call Us for Siding Companies Blue Springs Missouri
Web site powered by Local Search Force.